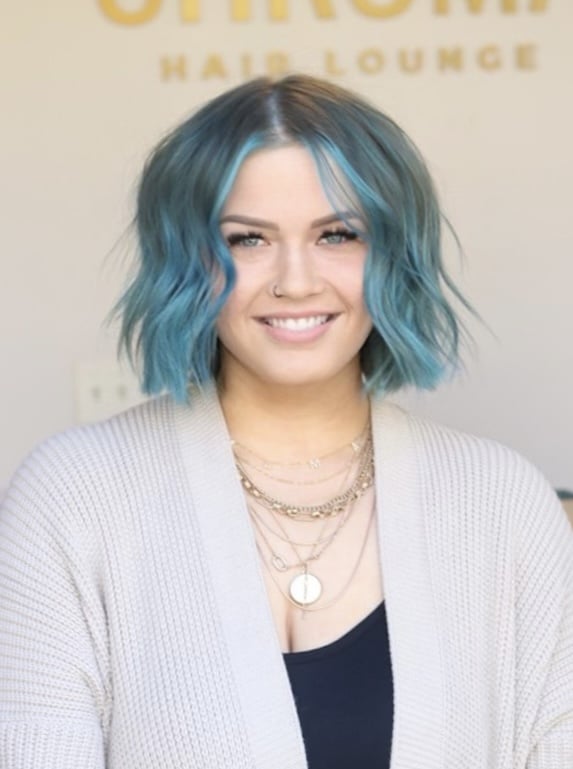 Specializing in lived-in, natural dimensional Color.
Kara loves the transformations that NBR gives to each and every client. Struggling her entire life with thin, lifeless hair; she was able to get the hair of her dreams without the damage with NBR and wanted to be able to offer her guests the same experience!
Kara has been doing hair for a little over 12 years and became the Owner of Chroma Hair Lounge located in Cornelius, North Carolina in 2018. Kara loves to see the smiling faces off all her guests as well as the salon guests everyday. Her favorite thing about her job is to see the joy and excitement in her clients eyes when she gets done with their hair. Behind the chair, Kara enjoys talking and building relationships with each of her clients. Her hopes are that each of her clients leave the salon feeling and looking amazing! Outside of the salon, Kara is a wife and a mom of two beautiful little girls. She is blessed to have such a huge surrounding of family and friends who support her and her dreams!
Location
Add Review